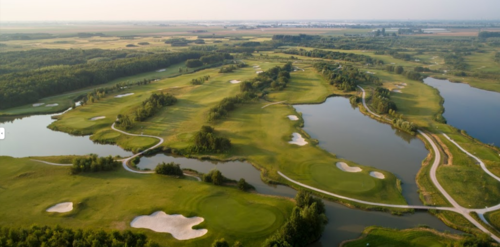 Decided to splurge again on golf and sign up as a member of the golf club called Golfbaan Bentwoud stichting (foundation).
It's only a twenty minute drive from my house, and it offers very nice training facilities. I can also play on the golf course for a big discount, and in the afternoons it is never busy there. This is really nice for me, because much of the time my home course is booked solid, and I cannot play on late notice.
I want to workout three times a week, practice golf and play more often, and take part in as many (senior) tournaments as possible. My goal this year is to get my handicap down below five and to win at least one tournament (maybe three).