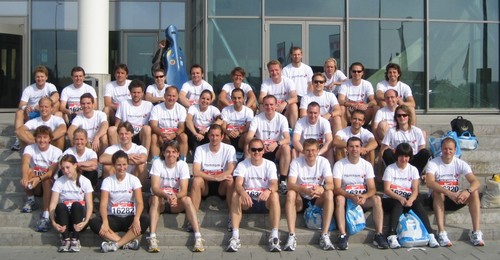 These are the TomTom runners (spot me if you can).

I knew I could do it, and that's exactly what I did. Just a steady pace for 16 kilometers keeping focussed and resolute. At almost exactly two o'clock I crossed the finish line, having run the whole way without stopping. That was a tremendous feeling.
05 km    0:29:06
10 km    1:00:25
15 km    1:32:20
-----    -------
16 km    1:38:53 <<<


So when I finally got home I took a nice long hot bath, and I haven't had such a nice bath like that in years.