Although it is only the beginning of the year and it is snowing and cold outside, it is never too early to make vacation plans for a sunny and warm climate.
Everything is booked now and we have a wonderful trip to look forward to in the middle of July.
This time around we will be spending two weeks at Villa Mertiza which is on the south eastern coast of Crete.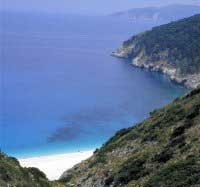 Mirtos, Crete