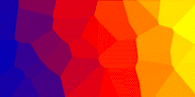 Ripping out the old pinkish carpet from the stairs started out pretty well early this morning. Within ten minutes I had already torn away most of the major pieces all the way from the attic to the bottom floor. Stripped away the thick slabs of carpet and tossed them down to a heap at the bottom of the stairs. It felt good, like I was making lots of progress, going fast.
But first.
That's when things slowed down, slowed down to the opposite extreme. You see, there was all this old adhesive compound underneath the carpet I had torn loose, a hardened reddish glue which also had to be removed. I bent down, took a closer look, scraped, gashed, chipped and cussed alot. But the darned compound would not give way very easily. I went to the store and bought this so-called carpet glue remover, and I applied the thick goo the best I could. The fumes nearly made me pass out, and when the remover touched the skin of my hands or arms or legs or bare feet, the burning sensation was unbearable. To make matters even worse, the so-called carpet glue remover did not help much at all except to make the reddish hardened glue nothing more than "wet and mushy" reddish hardened glue. By then most of my nostril hairs had dissipated, my eyelashes were no more, and I was flying somewhere above the house on my way to the lakes. Boy it was beautiful, next turn to the right planet Pluto.
But first.
When I realized that I was no longer flying, that I had passed the planet Pluto nearly thirty million miles before, I opened my eyes ever so slowly and looked in front of me. There was this white screen flickering before my eyes. My fingers were alive and nimbly pounding the keyboard, creating all kinds of amazing sounds and words and sentences. My blog, my blog. It is time to finish another blog.
But first.