Luiten wint KLM Open met tien birdies op slotdag.
Joost Luiten claims home victory with three-shot win at KLM Open.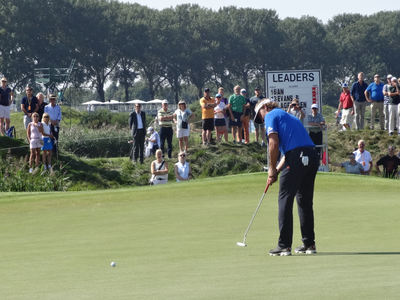 Joost putting (I took this picture on the last hole of day one)
I'm not the greatest fan of his, but I have to admit that he pulled off an impressive victory.