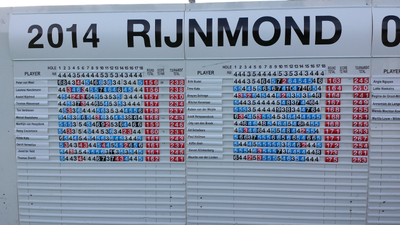 The scoreboard.
I played for the fifth time in the Rijnmond Open. Made the cut and could play the final round with the 24 best players. In the end however I had my worst results ever: 86+86+82=254. Been looking forward to this tournament all year, and in the last week I practiced every single day. At one stage I even thought that I might have a pretty good chance at winning this event. Who was I kidding?!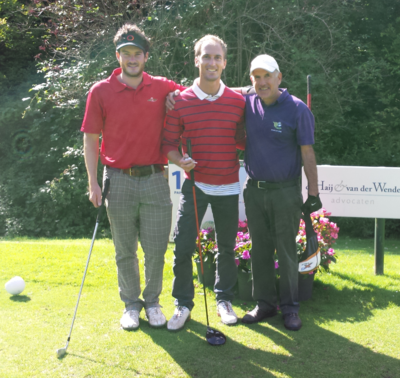 Maurits van der Linden, Steven Klinkenberg and me (18th Hole).
When I teed off I felt great and whacked the ball down the middle of the fairway and then on the green in two. Three putted for a bogey, when my misery and frustrations began. Don't know what went wrong after that. Although my swing felt good, I just couldn't get my act together. My putting was atrocious and even on the second day I three putted eight holes.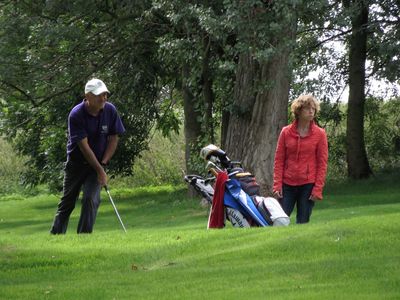 Thea was a fantastic caddie.