For the first time in my life I decided to go out and splurge by hiring a well-known club-fitter for professional advice. He measured various aspects of my swing (velocity, angle of descent, spin, alignment, etc) as well as my bodily dimensions (height, arm length, hand size, stance and angle I address the ball) to come up with clubs tailor-made and optimized to my abilities and constraints.
The shaft was shortened slightly, the resting position of the club head adjusted upwards so that the ball impacts a bit higher on the club face, and introduced a new shaft flex between stiff and regular/senior, among other things.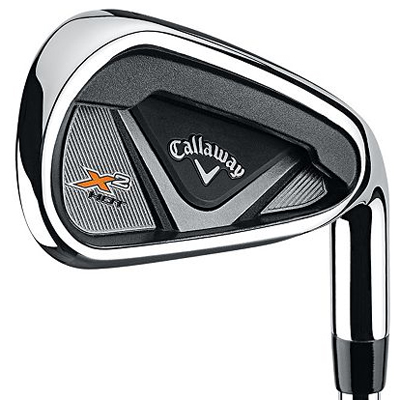 With the same clubs I can swing at a slower velocity, gain more control at impact and on average hit the ball 10 meters farther. Sometimes if I hit the ball just right, the ball flies so purely that I can barely feel the impact it feels so soft. I can hit my 8-iron more than 150 meters, for example. After two days of warming up and practicing with my new weapons, not trying to kill the ball, inspiring certain subtle mental adjustments and increasing my confidence by being more positive about my abilities, I enjoy golf that much more.
Thanks to these new beauties, I managed to play a super weekend of golf. In fact, I went out and won the second major club tournament called "Clubkampioenschap Tegen Par" where per hole you score a zero(0) for par, a minus(-) for a bogie or better and a (+) for a birdie or better. I came in at the top by shooting -4, +2 and -6 for a grand total of -8.