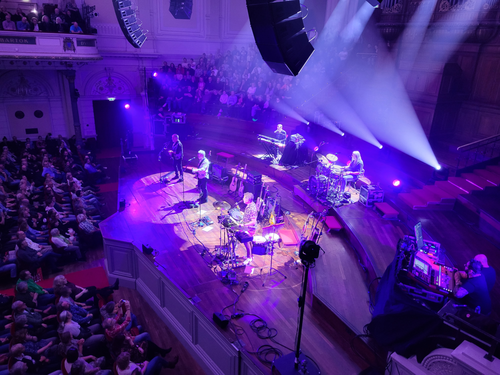 Back in the good old days when I was a young buck exploring the wonderful world ahead of me, I would muster up renewed courage by listening quite often to 10CC.
What a pleasure it was indeed to finally see them live after all these years, playing their best numbers and rocking the place out.
The concert was at the concertgebouw in Amsterdam, and we (Thea, Nelleke, Maarten and I) enjoyed our fantastic seats in the first row balcony right above them.