I was very unpleasantly surprised to receive a "beschikking" in the mail this afternoon stating that due to a minor red light infraction I have been charged a whopping 239 euros. Seems to me a bit of an overkill for only easing past a stop light a few feet on a busy road.
Here I am waiting in a traffic jam behind a long line of slow-moving cars. I stopped directly under the stop light which due to bad luck was just out of view being above my car and out of sight.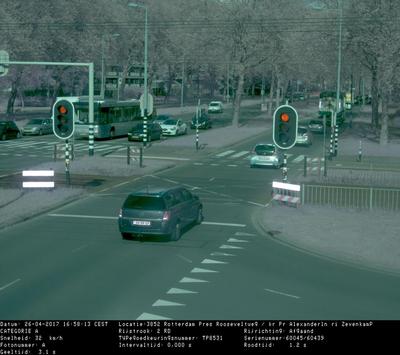 I wait patiently until the traffic moves far enough forward giving me enough room to pass safely across the tram tracks. My car was barely crawling as I moved forward, not like I could have caused an accident or maybe even killed an innocent bystander.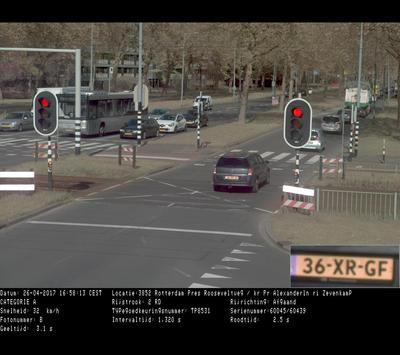 To be honest I have to admit that the pictures look bad are very incriminating when you view it objectively. Nevertheless I will write a polite letter of apologetic protest pleading my innocence. Hopefully they too will realize the unlucky circumstances and offer me some form of leniency.
Maybe I should have been more careful, am fully to blame and therefore need to be punished severely so that it will never happen again.