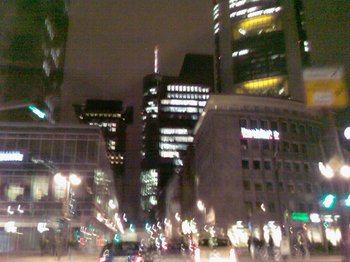 Early evening drive in the Frankfurt city center.
I was pleasantly surprised to discover that Frankfurt is a very modern European city. Although the city was severely bombarded during WWII, most of it was rebuilt from nothing, showing the impressive German resolve to achieve great things despite tremendous obstacles.
Today this city is the financial and transportation center of Germany and the largest financial center in continental Europe. It will certainly be an interesting experience working there.
My new apartment is located on the outskirts of the city where I'll be residing weekdays starting this December. It's easy walking distance from my work which is a nice luxury these days, especially in such a busy, populated area.
View Larger Map