So it is now official. We will be spending the second half of August basking in the hot sun on the Greek Island of Rhodes, about eight kilometers to the west of the city of Rhodes at a place called the Terinikos Hotel.
The island is the second largest of Greece, shaped like a spearhead, and is located just off the south-western Turkish coast.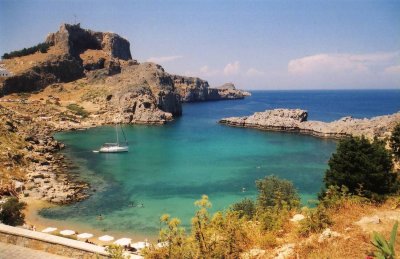 The really great thing about this vacation is that the whole family (two parents plus four kids) will be enjoying this together. Perhaps it may be the last fun summer vacation we spend together, so we will be sure to make the best of it while it lasts.
Checked out the Internet and the place scored pretty high reviews from the people who'd stayed there.
I guess Lindos is the place to see while you are there.