In view of my upcoming assignment next month, it's time to get serious about the Ruby programming language. Although I already consider myself pretty good and gain great pleasure when coding amazing stuff with this wonderful language, an in-depth refresher from beginning to end would be useful and fun.
That's why I decided to give in and splurge, expanding my computer library collection by ordering the famous book.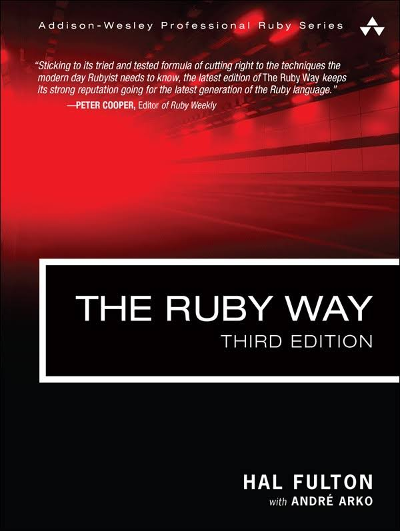 This thick tome of more than seven hundred pages is the perfect medicine for me. It also looks real nice next to all my other Ruby books. I've now read about a third of this book and am sawing through it nicely with speed and agility.