Ordered my Nwazet Pi Camera Box from the ModMyPi shopping site which arrived a couple of days ago.
The assembly was a bit complicated but thanks to the online instructions I was able to snap all of the pieces together. It comes with a fancy fish-eye lens. Couldn't get the wifi to work yet though. Here's what it looks like so far.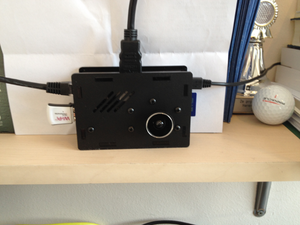 I also managed to take my first snapshot. Slightly blurry and distorted but a historical photograph nonetheless.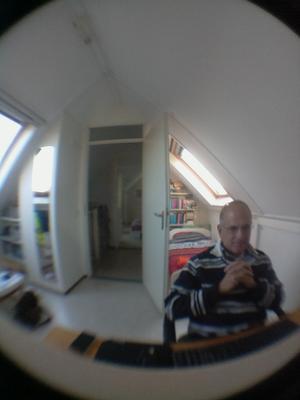 A couple days later. Figured out how to get the wifi working by installing the wicd-curses utility.

$ sudo apt-get install wicd-curses
$ sudo wicd-curses

Just follow the instructions, choose the correct SSID and then connect to it.