The other day I was looking around for a more advanced static website generator, and I happened to stumble across a wonderful tool called Middleman. Easy to install, customize, build and deploy, and the documentation is fantastic. There are even a number of template blueprints and ruby gems you can use to enhance things.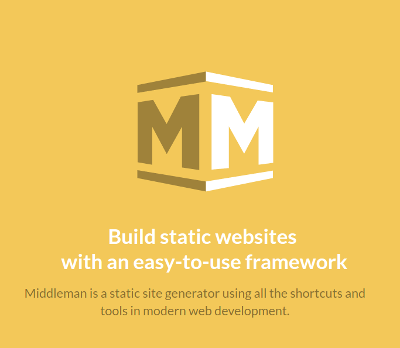 Compared to the more popular
Jekyll
, which is more for creating blogs anyway, Middleman is more complicated and takes a bit more technical insight in order to get to grips with its sometimes hard to understand way of getting things done.