After all these years I finally had another birdie which felt really great.
I had a nice solid drive to the 6th hole, which flew cleanly over the small creek and landed a mere 50 yards to the left of the green. An easy chip bounced twice on the green and landed just short of the pin, slightly uphill.
After checking the lie of the green front and back, I removed various leaves and twigs blocking the way. Holding my ping putter ever so gently, I struck the ball with confidence, watching it roll upwards, before it turned left with a slight hook right into the middle of the hole.
The sound of the ball falling into the cup and bouncing around gave me a fine feeling inside. Birdie!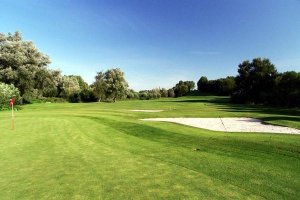 De Hooge Bergsche